Are social video platforms the new place to be for content creators?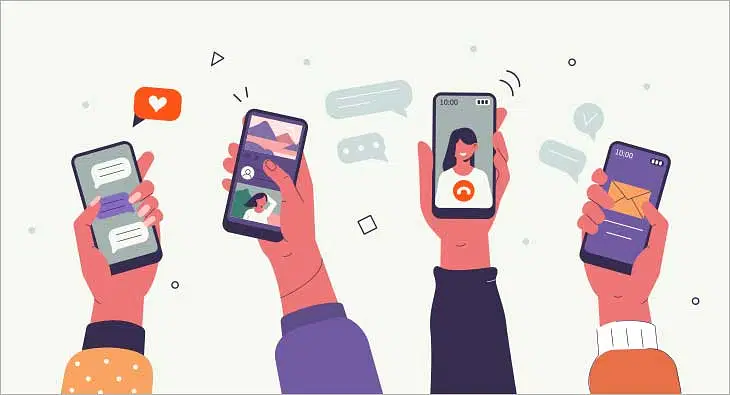 Video content is on the rise nowadays and in the current world of digitalization videos are a great way to connect with other people and involve them in your personal and professional moments. Video creation is a great source of expression. It helps attract masses and spread your voice around the globe in a matter of minutes. Video content, if created flawlessly, helps to attract, delight, fascinate and engage people with your brand while there are various methods for creating and hosting video content yet the reasons behind using video have remained the same.
INTRODUCTION OF TELEVISION IN DIFFERENT ERAS
If we dig down a little deeper, we can see the origins of first televisions and historic review on how video consumption evolved since the introduction of TV. The idea of television was conceived quite a long ago. It began broadcasting as early as 1928, when the Federal Radio Commission authorized inventor Charles Jenkins to broadcast from W3XK, an experimental station in the Maryland suburbs of Washington, DC. Initially, TV was available to only a few privileged ones, with sets ranging from $200 to $600—a hefty sum in the 1930s, when the average annual salary was $1,368 (KC Library).
The Rise of Cable Television took place in 1940s in remote or mountainous areas where cable antennas were erected on mountains and on other highest points to improve reception and signals and homes connected to the towers would receive broadcast signals. The major areas included were in Arkansas, Oregon, and Pennsylvania. In the late 1950s, cable operators began to experiment and started to bring signals from distant cities and soon they doubled the number of channels by importing programs from independent stations in New York and Philadelphia. With the wider variety of channels and clearer reception they soon attracted viewers from urban areas. By 1962, nearly 800 cable systems were operational, serving 850,000 subscribers.
In recent times, television has become a necessity for every house, it has changed dramatically over the past few decades. It plays a vital role in teaching us with numerous cable options and platforms offering a wide range of educational programs and documentaries, keeping us updated with international events and world news, and entertaining us with creative shows. It has helped people from all social, cultural, and ethnic backgrounds to develop values, form perceptions, and spread ideas about major global issues.
THE RISE IN VIDEO CONSUMPTION DURING COVID-19.
Pandemic has turned the world upside down, from buying clothes to buying groceries and medicine, everything has been shifted to online terms. It's not only the sale or purchase that has faced a major shift, but the pandemic has also changed our ways to consume video.
Video popularity was already on the rise before the pandemic but pandemic added fuel to the fire and it accelerated among masses and increased people's appetite for video content. According to an estimate, an average U.S. consumer has subscribed to at least four different streaming video subscriptions and almost one-quarter of U.S. consumers (23%) have purchased at least one new paid streaming video service since the pandemic began.
SOCIAL MEDIA PLATFORMS AND VIDEO CONSUMPTION
People are now becoming aware of the increasing need of video consumption and content creation. Video consumption is executed through many platforms including Youtube, Tiktok, Facebook, Instagram, Netflix, HBO GO, Amazon Prime and much more.
There are thousands of people who consume video every month. If we talk about the stats of social media platforms, It is estimated that almost 100 million users use TikTok every month and there are more than 1.9 billion people who visit YouTube each month.
EFFICIENT VIDEO EDITORS' TRIGGER VIDEO CONSUMPTION
Consumers' rampant desire for video consumption is increasing day by day and so is the need of efficient video editors which can help content creators to create engaging videos. Attractive videos enable viewers to form meaningful connections with creators.
There are a plenty of video editing software available in the market that help people in many ways to combat with the video editing challenges and help them kick start their content creation journey, however, in order to get successful in the video editing field an all-in-one editing software is needed that can take things to next level and acquire professional assistance.
EFFICIENT VIDEO CONSUMPTION WITH MOVAVI VIDEO EDITOR PLUS 2022
Movavi Video Editor Plus 2022 is known to be an intuitive video-editing software for your creativity. It can help create masterpieces. It is a perfect tool that can bring all those creative ideas and allow us to share them uniquely with the world. It has special features that allow its users to rock their videos with special effects, keyframe animation, applying Chroma key for background alterations and ready-made intros. This software offers a new and refined user interface which is quite easy to manage with lightning-fast file processing and rendering.
REASONS TO CHOOSE MOVAVI'S SIMPLICITY OVER THE COMPETITION'S COMPLEXITY
Movavi Video editor based on its simple and user-friendly interface is easy to use and people friendly software. It is a professional software that has the following special features;
– Simple interface with intuitive controls
– Takes 20 minutes to create a finished video
– Lets you have fun making movies
It's more than just a video editor. It's intuitive software for video creativity. Enjoy a host of video-editing options to boost your creative flow. It is available in 15+ user interface languages and has various supported formats and devices. All the details can be reviewed on Movavi Video Editor Plus 2022 official website.
It comes with affordable pricing plans and with bundles of stickers in the library, eye-catching transitions, and other professional stuff from MOVAVI effects store. By using Movavi Video editor, content creators can increase their targeted audience and followers. Therefore, it is strongly recommended to shift towards professional tools like MOVAVI Video editor and create outstanding content like a pro.
In nutshell, if you want to go viral, you need to get creative and Movavi Video Editor plus 2022 is your guardian angel for the purpose. This software will help you create masterpieces.