Five CRM Trends to Look Out for in 2022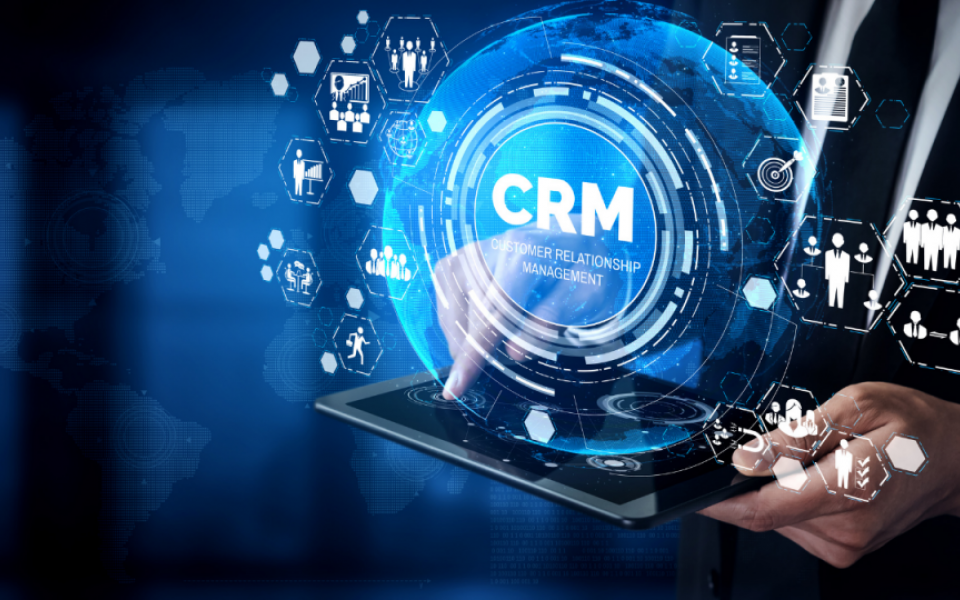 CRM (Customer Relationship Management) solutions were simply large databases used to manage client and customer data. However, CRM software has evolved in recent years to be a full solution for boosting both customer and staff experience. In 2022, your CRM system will be able to unify your business departments, facilitate more innovative communication with your customers, and automate previously time-consuming and repetitive tasks.
Staying ahead of CRM innovations and new features can give your company an advantage, so keep updates on your radar. Here are Smartrr's CRM predictions for 2022. Which ones will help your business? Continue reading to learn more!
1. Artificial Intelligence in Workflows
AI is making waves in fields other than CRM technology. However, as CRM becomes more central to day-to-day business operations, harnessing the potential of AI to comprehend and respond to customer activities and increase usability for business users is a must. By detecting attitudes in communications, tracking market movements, and recognizing crucial aspects in purchase decisions, AI may respond to subtle triggers, automatically delivering smart recommendations or proposing next-best actions. AI is also assisting people with no coding experience in creating successful workflows or determining the worth of each lead.
2. Data Unification
The digital world has never been more abundant in relevant data as it is now. It may appear impossible to manage this data and grasp how each channel fits into the larger picture. Businesses are increasingly relying on their CRM software's new capabilities to provide coherence. CRM can distill this data and give actionable hypotheses and solutions, ranging from precise market trend predictions to 360-degree customer perspectives.
3. Analytical Critical Thinking
Analytics is one of the ways CRM gives data unity. Predictive analytics employs artificial intelligence to evaluate your CRM's data to find trends and forecast how these trends will evolve over time. Your client base can be subdivided to improve understanding, allowing you to improve selling opportunities, identify market gaps, and personalize customer experiences. AI analytics in CRM software represents a move from reactive to active selling or solution-based to insight-based selling.
4. CRM for Individuals
CRM software was formerly thought to be a tool just for large corporations with many staff. However, innovations and features have made it a more viable investment, even for sole proprietors and small firms, by providing them with straightforward tools previously reserved for huge professional IT teams. Individuals may have less time and resources for jobs that can be readily automated, such as arranging calendar events, answering repetitious queries automatically, and sending follow-up responses.
5. Making the customer experience a priority
Customer experience is increasingly becoming the decisive factor for consumers. Price, location, and accessibility are no longer the most important considerations. CRM software's data-first function can be a great asset in offering more personalized service to each customer. AI tools anticipate your consumers' demands, provide smart solutions and recommendations, and serve as the foundation for a smooth, joyful digital purchasing trip.
Top CRM Software Advantages
A CRM program can be utilized in various ways to assist your organization. Here are five important advantages that a CRM could provide:
1. Improved customer service
Modern CRM software has various roles, but it was designed to improve business-customer connections, which remains its primary advantage. A CRM organizes all of your relationships, collects key customer information – such as demographics, purchase records, and previous messages across all channels – and makes it conveniently accessible to anybody in your organization which requires it. It guarantees that your personnel has access to all the information they need about the consumer and can give a better customer experience, increasing customer satisfaction.
2. Boosted sales
A CRM solution can assist you in streamlining your sales process, creating a sales pipeline, automating critical processes, and analyzing your sales data in one place, enhancing sales and productivity. A CRM enables you to design a step-by-step sales method that your personnel can trust and that you can easily modify if problems arise.
3. Customer retention has improved
Once you've acquired and converted leads, you must work hard to keep them as customers and develop client loyalty. High customer turnover can negatively affect your company, such as decreased income or disturbed cash flow, so leverage your CRM and the information it gives your clients to encourage repeat business. The CRM will help you discover and rapidly fix problems with your customers by providing sentiment analysis, automated ticketing, customer service automation, and user activity tracking.
4. Analytical details
It's one thing to have a lot of data about your customers, but you also need to understand what that data means and how to use it.CRM software typically includes built-in analytic capabilities for contextualizing data and breaking it into actionable items and easily understandable metrics. Metrics like click-through rates, bounce rates, and demographic data allow you to assess the success of a marketing campaign and optimize accordingly.
5. Increased output and efficiency
CRM software employs marketing automation technology, which expedites routine operations such as drip campaigns and frees up your employees' time to focus on things that only humans can complete, such as content creation. It can also ensure that no work falls between the cracks (e.g., all important emails are always sent to the right people). A CRM can also provide a dashboard that shows how your business processes are performing and where your workflows could be improved.
Final Words
Not every CRM trend on this list will be beneficial to your company. Every company is different, and each will profit from different qualities. However, if you notice a trend that you know your company needs to implement or enhance, look into the CRM solutions accessible to you or contact Smartrr for assistance. You are better setting your company for success and future scalability this way.